As I made my initial plans for Expo, I received a presale email about Ring of Honor Wrestling coming to Toronto during the same weekend. When they announced it was with New Japan Pro Wrestling, I purchased my ticket before finalizing Expo plans. Fast forward to the end of Expo Sunday and off to the Ted Reeve Arena.
For a small fee, you can get an autograph and picture taken with a wrestler. Many of the NJPW wrestlers were on hand.
I set my sights on 8 of them......... Evil, Bushi, Sanada and Tetsuya Naito are a collection of wrestlers know as Los Ingobernables de Japon. Matt and Nick Jackson, or their tag team name the Young Bucks. Cody, formerly known as Cody Rhodes or Stardust in WWE. And lastly, the main reason for everything wrestling this day, "The Cleaner" Kenny Omega. Kenny and the Young Bucks are in a faction known as Bullet Club, but the 3 of them are The Elite.
Enough back story, time for some pictures from the event.
Evil and Bushi - along with Sanada are the NEVER openweight 6 Man Tag Champions.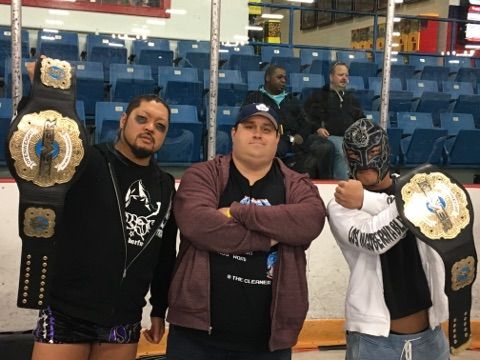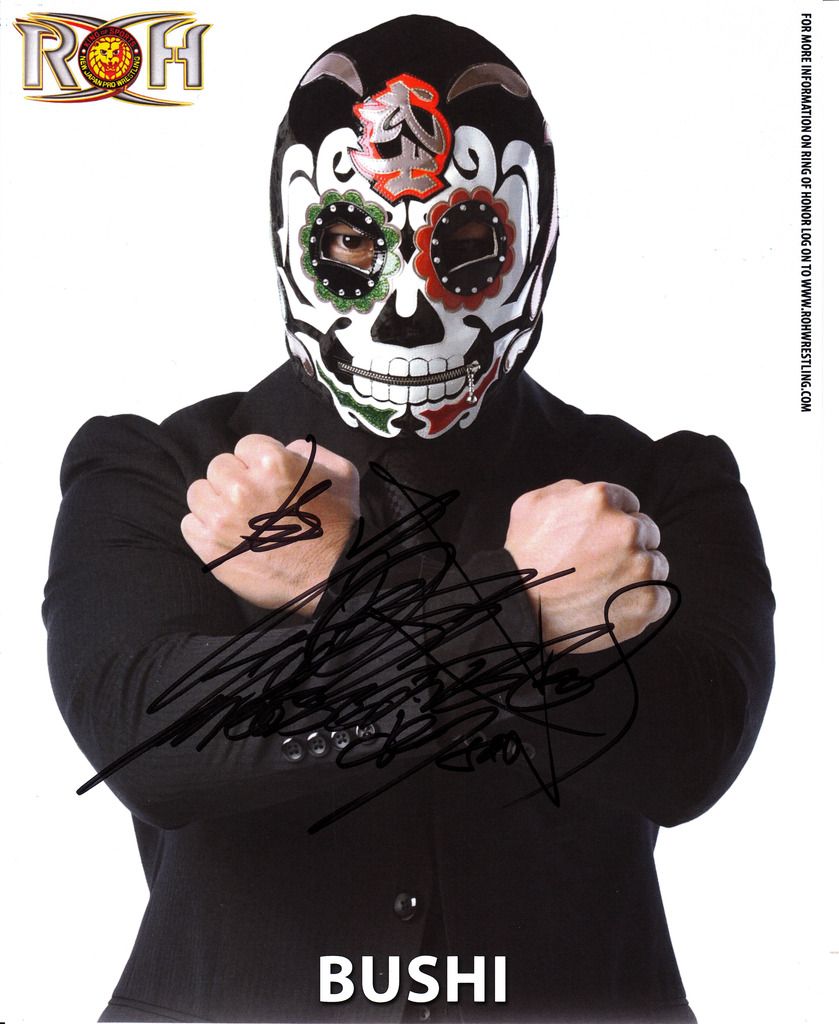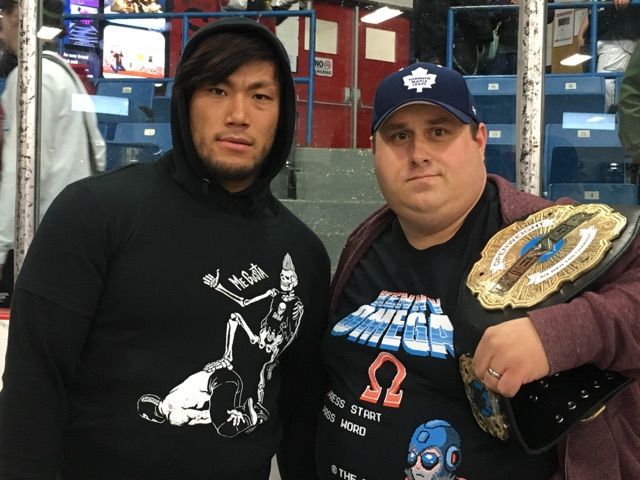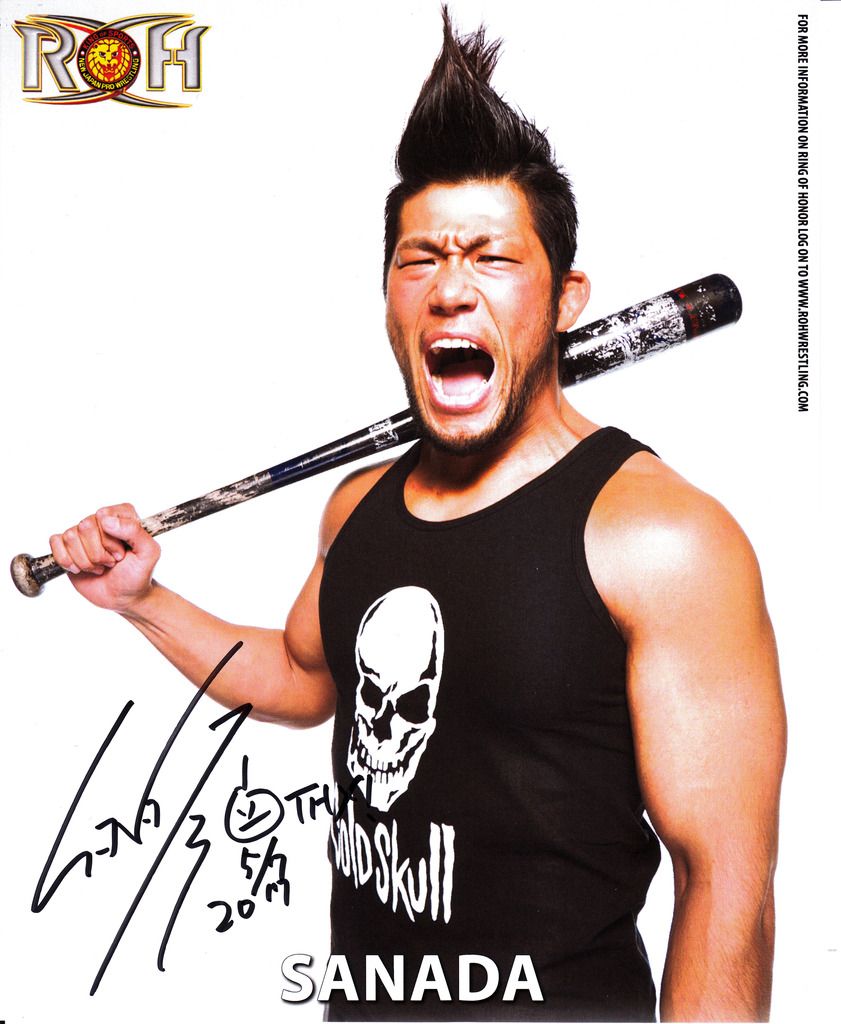 Yes, Sanada wrestles with his hair spiked like the autograph picture shows.
And the IWGP Intercontinental Champion - Naito. He is a treat to watch. He doesn't care about the championship belt, often throwing around and kicking it.
The Young Bucks are the most exciting tag team on the planet at this time. Their YouTube show - Being the Elite is a great look into the life of Indy wrestlers and how they kill time between cities.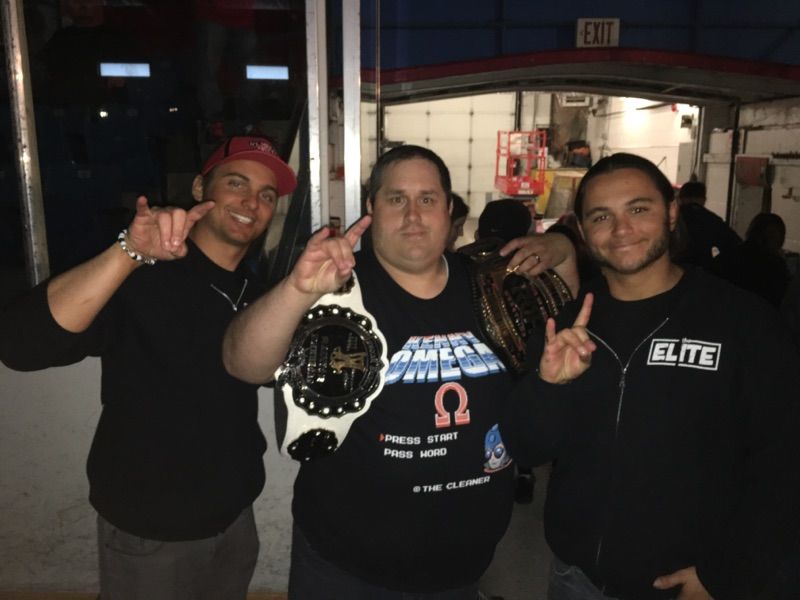 So a little back story, growing up I was a big fan of the American Dream Dusty Rhodes. He didn't look like a body builder, which I could relate to as a chubby kid in Northwest Indiana.
I was honored to meet Cody, especially since upon leaving the WWE last year, he has set the Indy wrestling world on fire!!!!
This Autograph on a Rob Schamberger print makes it #10 in my collection. Can't wait until the day I can have Goldust aka Dustin sign this print.
**** Check out RobSchamberger.com to see more of his artwork, it is amazing. ****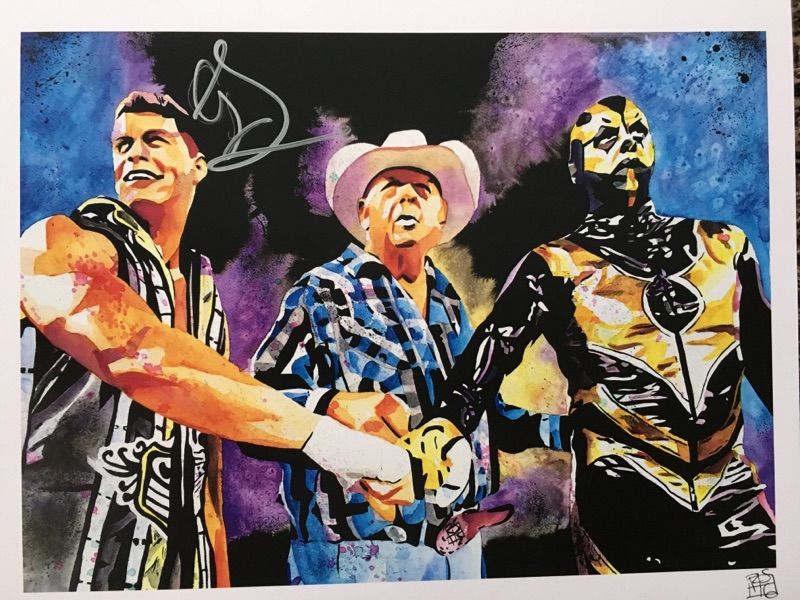 And finally, we get to "The Cleaner" Kenny Omega. He is THE top wrestler in NJPW at this time (no one comes close)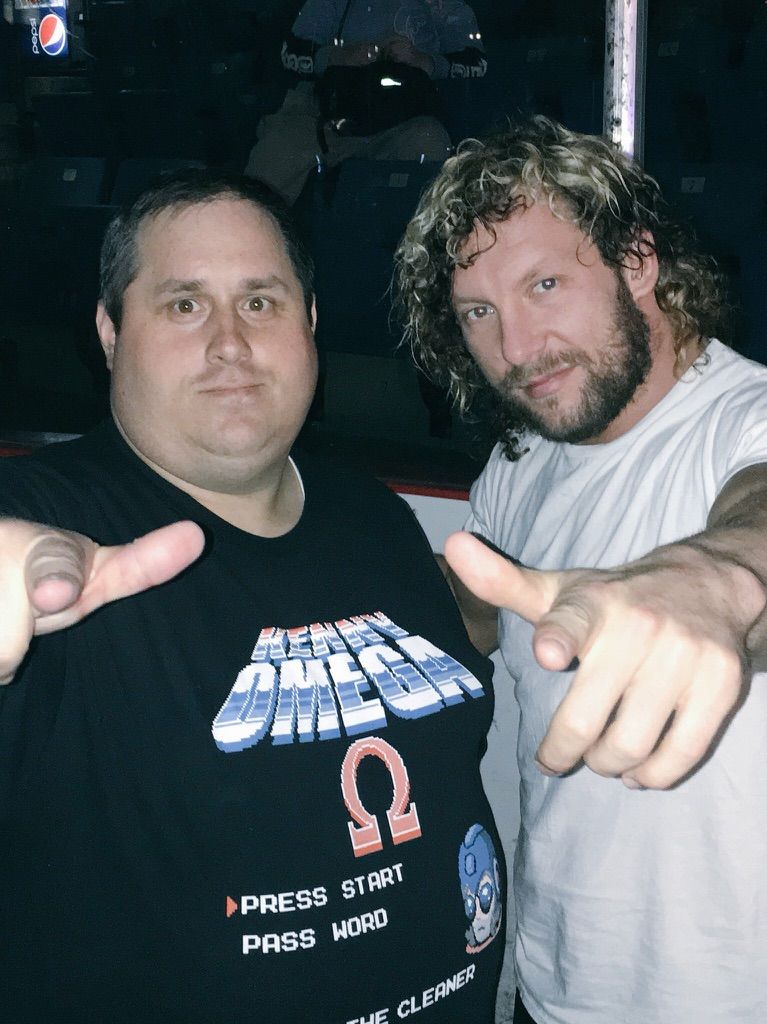 When the wrestlers appearing for the signings was announced the Wednesday before the show, I had to find a picture that would stand out for my collection. I believe the picture from Wrestle Kingdom 11 dressed as the Terminator was the winner upon noticing it online.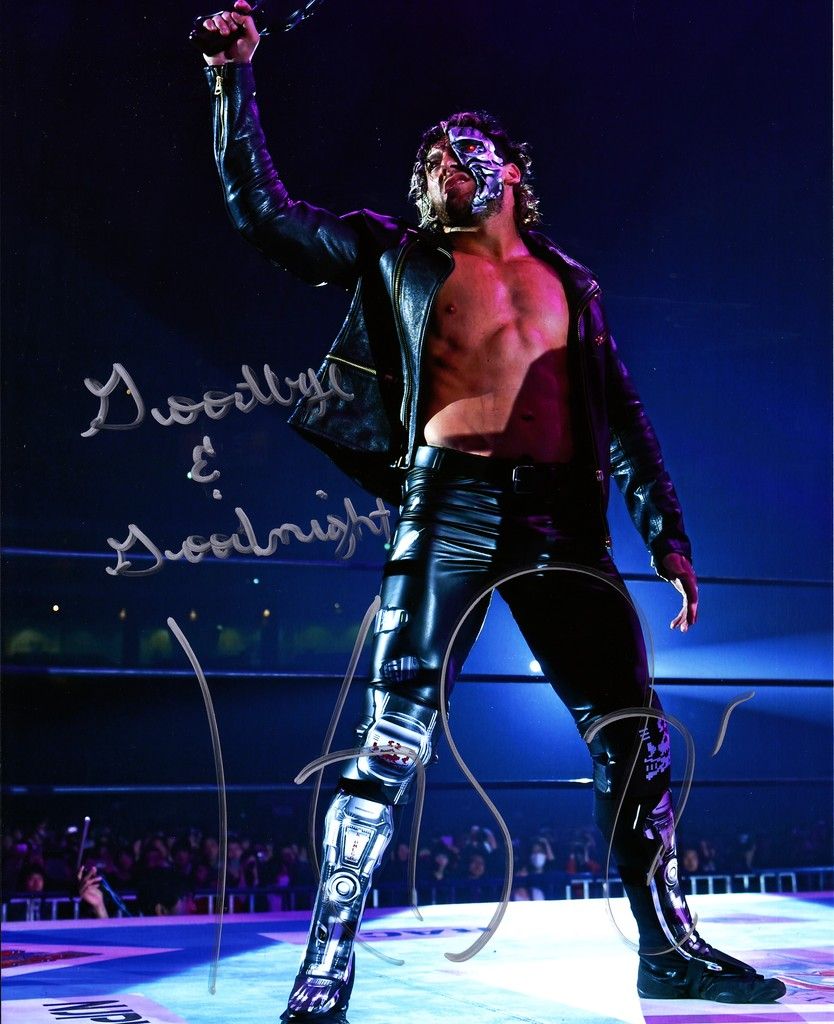 Lastly, some pictures from the actual wrestling show.
Bushi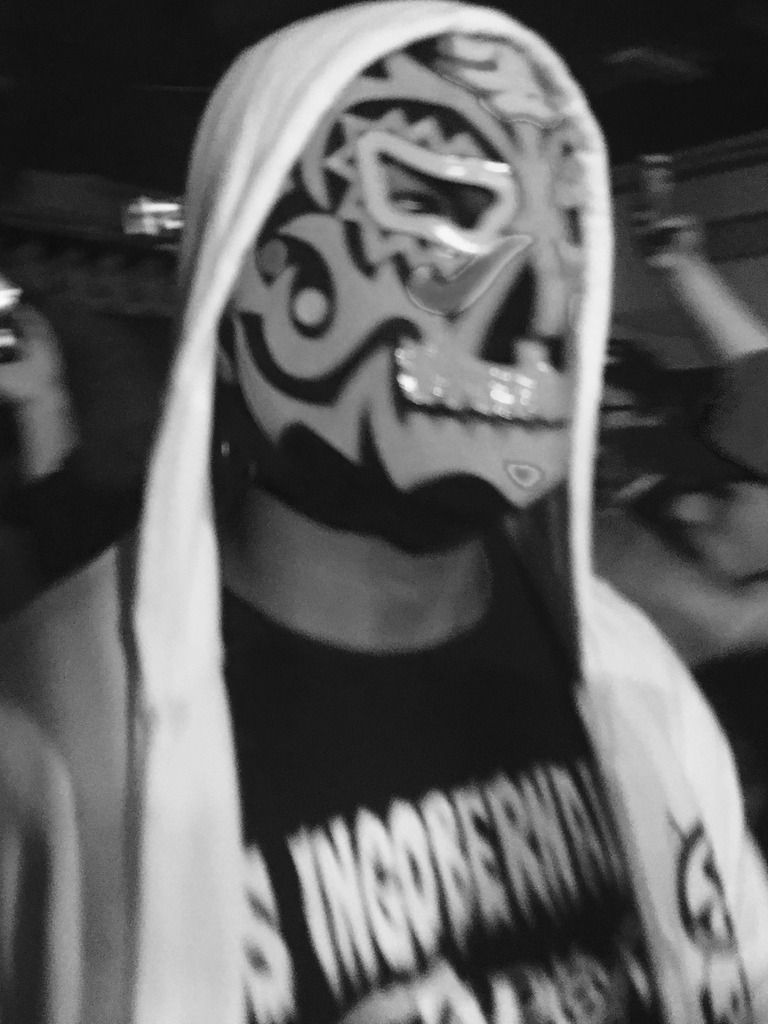 Bubba Ray Dudley ............ I mean Bully Ray!!!!
Nick Jackson
Matt Jackson and Kenny Omega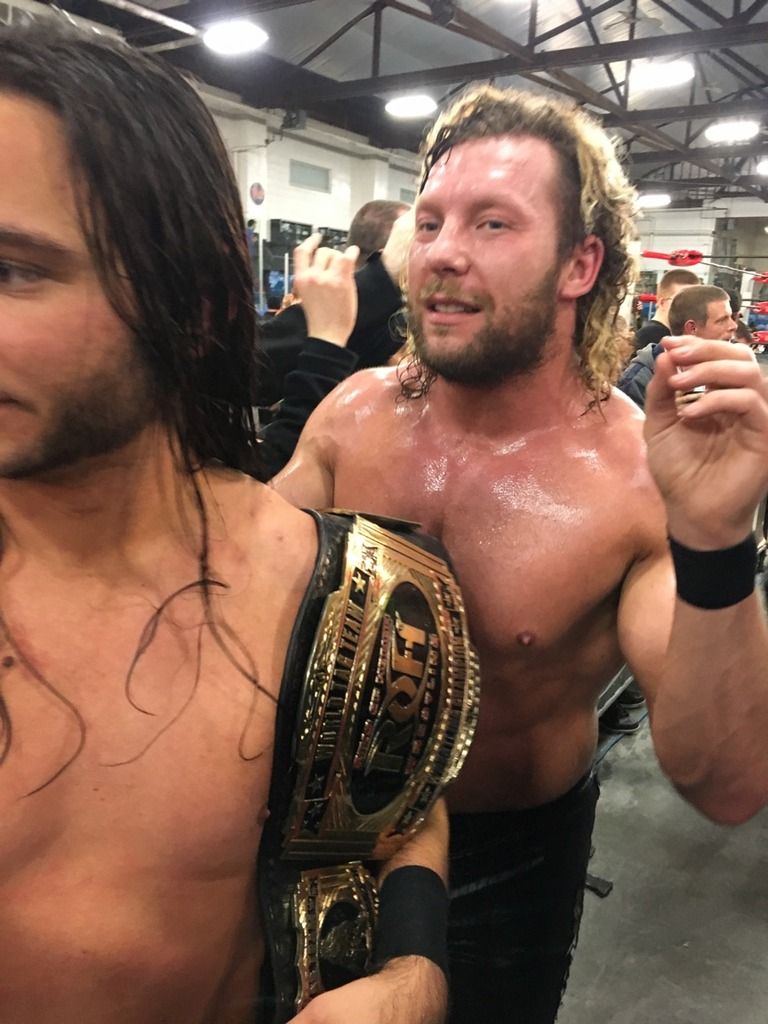 Thank you if you made it this far. Comments are welcome and encouraged, especially the wrestling fans!!!!