Hey everyone,
Inspired by friend and fellow Hertl collector Rich39, I promised that if the Sharks would close out the St. Louis Blues there would be some kind of Stanley Cup Finals contest. So, here it is!
Contest - Hertl goals + assists contribution in the finals
DEADLINE - May 30th 7:00 PM EASTERN
Rules:
You predict the amount of goals + assists you think Tomas Hertl will make in the series vs the Penguins together with the total amount of goals the Sharks will score (that will be used as a tie-breaker if needed). The winner is decided by the following, in order:
- Right number of goals and assists by Hertl
- Right number of points (but not nailing G/A) by Hertl
- Right number of goals by Hertl
Example:
Hertl scores 3+3 in the series. Nobody nailed that but person A guessed 2+4 and person B guessed 4+2. Now it comes down to the total amount of goals by the Sharks and as they scored 22 goals and person A guessed 21 and person B 25, the card is won by person A.
Only one entry per collector and no editing of posts as you probably already know. Please note that this contest is active no matter the outcome of the series - I'm just so happy we'll finally get to see the team go up for the cup, basically!
Prize: 14-15 UD Premier Mega Patch Duos Joe Thornton/Antti Niemi 1/15
3clr/3clr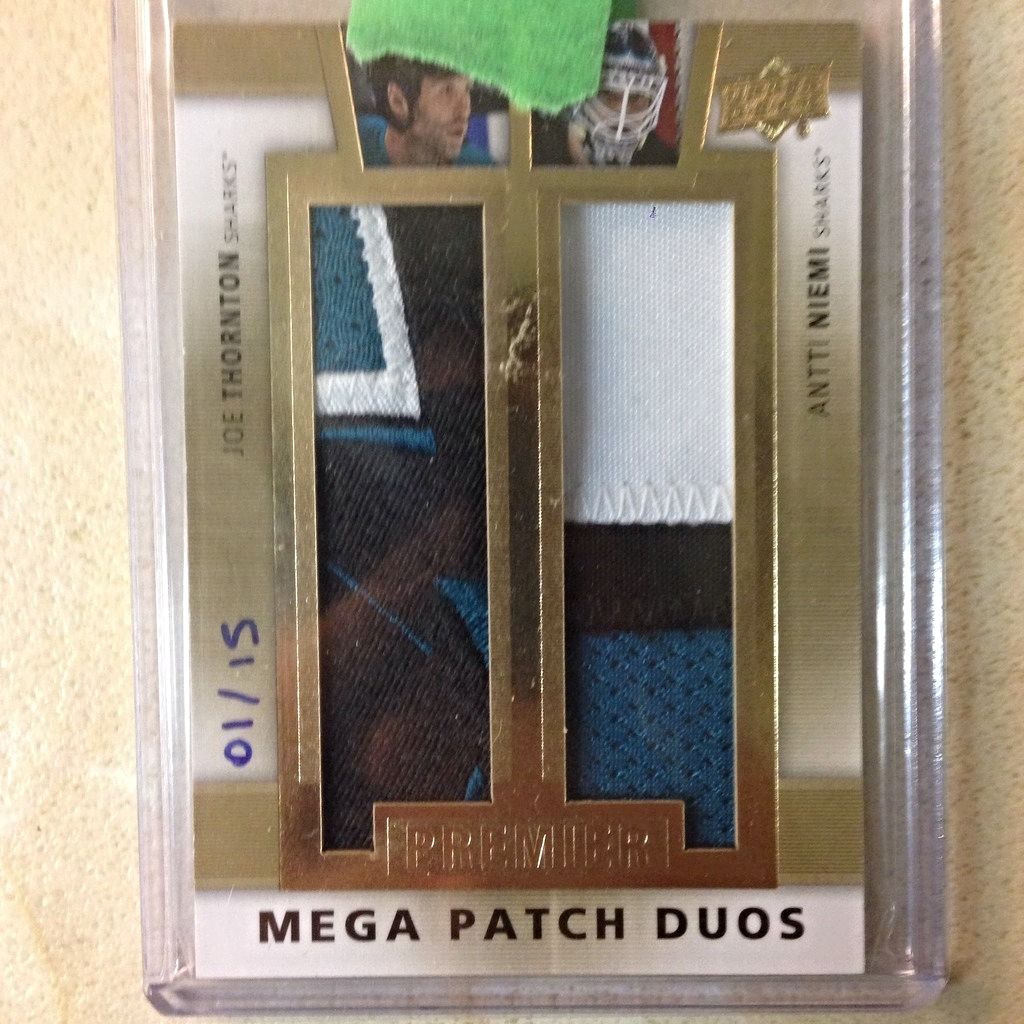 Good luck everyone!