There will be 31 spots,
YOU MUST POST IN THREAD FOR YOUR TEAM
Do not edit your post, if you need to make a change make a second post.
ADDITIONAL MONSTER NOW ADDED WITH CHALLENGE - THE MONSTER BREAK WITH THE MOST BOSTON BRUINS AUTOGRAPH/MEMORABILIA/NUMBERED CARDS WILL WIN AN ADDITIONAL 11-12 CUP TIN TO THEIR LIST. ALL THE BOX DRAWS WILL BE DONE AT THE END OF THE EVENING SO THE ORDER GOES CORRECT FOR BOTH BREAKS!

PLEASE NOTE - BOTH BREAKS NEED TO BE FILLED BY 9 PM EST FOR THIS GIVEAWAY TO KICK IN.
EARLY BIRD GIVEAWAY - IF THIS BREAK IS COMPLETELY FILLED BY 7:30 PM EST WE WILL GIVE TEN MEMBERS IN THIS BREAK A BOX OF :

ORDER OF BOXES!

1. 14-15 UD PREMIER
2. 16-17 UD BLACK
3. 16-17 UD ICE
4. 17-18 UD PLATINUM
5. 16-17 UD PLATINUM
6. 15-16 UD PLATINUM
7. 14-15 UD PLATINUM
8. 15-16 UD Series 2
9. 15-16 UD Series 2
10. 15-16 UD Series 2

IF IT FILLS FROM 7:31 TO 8:00 PM EST IT WILL BE EIGHT BOXES TOTAL (BOTTOM TWO BOXES GO AWAY).

IF IT FILLS FROM 8:01 TO 8:30 PM EST IT WILL BE SIX BOXES TOTAL (BOTTOM FOUR BOXES GO AWAY)

IF IT FILLS FROM 8:31 TO 9:00 PM EST IT WILL BE FOUR BOXES TOTAL (BOTTOM SIX BOXES GO AWAY)

IF IT FILLS FROM 9:01 TO END OF APRIL 8th PM EST IT WILL BE TWO BOXES TOTAL (BOTTOM EIGHT BOXES GO AWAY)
BIG ADDITIONAL GIVEAWAY - EVERY SPOT IN THIS BREAK WILL RECEIVE A PACK OF EITHER 16-17 UD SHOWCASE/16-17 PLATINUM/15-16 PLATINUM/16-17 UD SP AUTHENTIC/17-18 MAPLE LEAF CENTENNIAL/15-16 UD SPX/15-16 UD SHOWCASE/14-15 SHOWCASE/17-18 SERIES 2/17-18 TEAM CANADA/17-18 PLATINUM!
If you would like a spot please claim it by either posting in this thread, calling the store (519-954-8278) or emailing us at
[email protected]
. Spots will be assigned on a first come, first serve basis. Thread gets the priority in the event of spots being taken at the same time.
Break is scheduled for April 8th 7:30 PM EST.
Is this your first Group Break?
READ HERE FOR BREAKDOWNS AND INFORMATION REGARDING HOW OUR BREAKS WORK AND THE SHIPPING PROCESS
Payment

PayPal is the primary method of payment and your address MUST be confirmed. Please send the payment to
[email protected]
and put C&C #8464 along with your USERNAME.

Pay with your Visa/MC by calling us at 519-954-8278

Pay by E-Transfer. Please send the payment to
[email protected]
and put C&C #8464 along with your USERNAME.

Local? You can come in our store and pay with debit/cash or any of the above payments.
If you have sent the payment please let us know via email or post in this thread as it will be easier to keep track of.
Shipping
Tracking -
If you would like tracking for your shipment after the break is over, please email us at
[email protected]
and Dan will give you a quote. If you opt to ship without tracking we are not liable for any lost packages.
Delivery Times -
Shipping times can vary depending on your location with regular shipping. Canada can be anywhere from 3 - 14 business days, USA can be anywhere from 4 - 20 business days and International shipments can be anywhere from 7 - 30 business days.
Shipping Address -
If you have moved recently please email us at
[email protected]
and let us know the new address. We, unfortunately, can't look at the back end or PayPal every time we ship to see if an address has changed so we ask that you let us know.
Packaging -
We ship everything in bubble mailers and count cases/top loaders. Dan goes through each package to see if there are any cards that should go with a top loader or 1 touch. If you would like a 1 touch for a card, please email Dan at
[email protected]
and he will let you know the cost.
Boxes in this break:
16-17 UD The Cup
15-16 UD The Cup
11-12 UD The Cup
16-17 UD Premier
14-15 UD Premier
01-02 UD Premier Pack
15-16 UD Black
09-10 UD Black
06-07 UD Ultimate Pack
09-10 UD Ultimate
2015 Leaf Best of Hockey
17-18 UD Platinum
17-18 UD Synergy
17-18 UD SP Game Used
17-18 UD Trilogy
17-18 UD Series 2 Tin
16-17 UD SP Authentic
16-17 UD Ice
16-17 UD SPX
16-17 UD Platinum
16-17 UD Series 2 Tin
15-16 UD Series 2
15-16 UD Series 1 Tin
13-14 Panini Anthology
13-14 Panini Crown Royale
13-14 UD Trilogy Inner
12-13 UD Retro Inner
12-13 ITG Draft Prospects
Fanatics Under Wraps
CnC VIP Gold Box
CnC Graded Hits x 2
This Break is a TEAM SELECT.
For a break down of each Group Break Style, Click Here
All the trading, drafting and Random rules are posted in the link above.
Click
HERE
for our How To Video on how to get involved in our group breaks.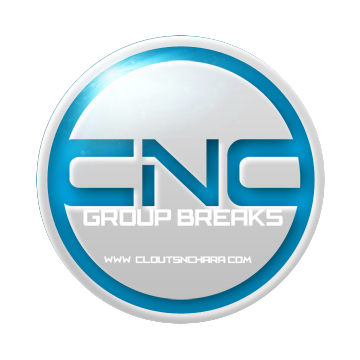 Anaheim - Adrian88 (Paid)
Arizona - vpt1981 (Paid)
Boston - LAJoeDub87 (Paid
)
Buffalo - derekhockeynut (Paid)
Calgary - YzerBgr8 (Paid)
Carolina - jfita27 (Paid)
Chicago - Rspred (Paid)
Colorado - bigjohn-42 (Paid)
Columbus - PickmasterT (Paid)
Dallas - camkod2001 (Paid)
Detroit - ruffneck (Paid)
Edmonton - $635 - eightfeetdown (Paid)
Florida - jfita27 (Paid)
Islanders - BrookIsland (Paid)
Los Angeles - rusty8 (Paid)
Minnesota - BosoxMan (Paid)
Montreal - ruffneck (Paid)
Nashville - benjaminpierce (Paid)
New Jersey - dubnyk (Paid)
Ottawa - Axall (Paid)
Philadelphia - buck89 (Paid)
Pittsburgh - TheHammer66 (Paid)
Rangers - Omerta (Paid)
San Jose - LAJoeDub87 (Paid)
St. Louis - jtintc (Paid)
Tampa Bay - BrookIsland (Paid)
Toronto - gogoli123 (Paid)
Vancouver - cdnbacon (Paid)
Vegas - puckfan888 (Paid)
Washington - CapitalClune77 (Paid)
Winnipeg - tfunk (Paid)
Please note
- we are currently working on a brand new back-end system for our breakers who get shutouts. There will be a new shutout process going forward from Dec 1st, 2017 which should be ready to go by March/April 2018. Please be patient in the new process but it will be great.
Click
HERE
for our Consignment FAQS.
Connect With Us
Watch Our Breaks Live On
Breakers.TV
---Watch All Previous Breaks On Our
Youtube Channel
---Follow Us On
FaceBook
---Follow Us On
Twitter
---Follow Us On
Instagram