There will be 30 spots, $599 per spot
Do not edit your post, if you need to make a change make a second post.
GIVEAWAYS! AS THIS IS A MONUMENTAL BREAK WE HAVE TO KICK IT UP A NOTCH AND DELIVER AN EPIC BREAK. NOT ONLY IS THE BREAK PRETTY LARGE WITH 2 CASES OF CUP & MORE WE ARE GIVING AWAY NOT 1, NOT 2, NOT 3... BUT 9, YES 9 INCREDIBLE PRIZES!

HERE IS THE LIST OF PIECES THAT WILL BE IN THIS BREAK GIVEN AWAY :

1. AUTOGRAPHED DRAFT PHOTO SHOOT STICK OF PATRIK LAINE!




2. AUTOGRAPHED DRAFT HELMET AUTOGRAPHED BY OVER 30 STARS OF THE 14-15 ROOKIE CLASS (GAUDREAU/KUZNETSOV/REINHART/EKBLAD ETC!




3. MITCH MARNER FRAMED AUTOGRAPH PUCK W/PHOTO




4. ONE LUCKY MEMBER WILL WIN THEIR CHOICE OF A 14-15 PREMIER / 15-16 UD PREMIER / 16-17 UD PREMIER




5. AUTOGRAPHED JERSEY OF CLAUDE GIROUX




6. NICO HISCHIER AUTOGRAPHED DRAFT PHOTO SHOOT GLOVE




7. AUTOGRAPHED JERSEY OF JONATHAN HUBERDEAU




8. NICO HISCHIER AUTOGRAPHED HAT




9. NOLAN PATRICK AUTOGRAPHED PUCK







ADDITIONAL ITEMS TO MAKE SURE EVERYONE WALKS AWAY WITH SOMETHING :



9 Members will win a UD Expo Black Pack
2 Members will in an Autographed 8 x 10 of Doug Gilmour
2 Members will in an Autographed 8 x 10 of Johnny Bower
8 Members will win an Autographed Priority Signings

PLUS EVERY SINGLE SPOT WILL RECEIVE:
AN MNT GRADING VOUCHER FOR A 30 DAY GRADING!
ADDITIONAL NOTE : THERE MAY BE ADDITIONAL SHIPPING COSTS ON SOME OF THE LARGER ITEMS.
Break is scheduled for Nov 26th 7:15 PM EST.
Is this your first Group Break?
READ HERE FOR BREAKDOWNS AND INFORMATION REGARDING HOW OUR BREAKS WORK AND THE SHIPPING PROCESS
Payment

PayPal is the primary method of payment and your address MUST be confirmed. Please send the payment to
[email protected]
and put C&C #8000 along with your USERNAME.

Pay with your Visa/MC by calling us at 519-954-8278

Pay by E-Transfer. Please send the payment to
[email protected]
and put C&C #8000 along with your USERNAME.

Local? You can come in our store and pay with debit/cash or any of the above payments.
If you have sent the payment please let us know via email or post in this thread as it will be easier to keep track of.
Shipping
Tracking -
If you would like tracking for your shipment after the break is over, please email us at
[email protected]
and Dan will give you a quote. If you opt to ship without tracking we are not liable for any lost packages.
Delivery Times -
Shipping times can vary depending on your location with regular shipping. Canada can be anywhere from 3 - 14 business days, USA can be anywhere from 4 - 20 business days and International shipments can be anywhere from 7 - 30 business days.
Shipping Address -
If you have moved recently please email us at
[email protected]
and let us know the new address. We unfortunately can't look in the back end or PayPal every time we ship to see if a address has changed so we ask that you let us know.
Packaging -
We ship everything in bubble mailers and count cases/top loaders. Dan goes through each package to see if there are any cards that should go in a top loader or 1 touch. If you would like a 1 touch for a card, please email Dan at
[email protected]
and he will let you know the cost.
Boxes in this break:
16-17 UD The Cup x 6 (Sealed Case)
15-16 UD The Cup x 6 (Sealed Case)
03-04 UD Premier Box (4 Packs)
08-09 UD Black
16-17 UD Black Diamond
15-16 UD Black Diamond
16-17 UD Premier
15-16 UD Premier
14-15 UD Premier
07-08 UD OPC Premier
15-16 UD Black
16-17 UD SP Authentic
16-17 UD Ice
16-17 UD Showcase
16-17 UD Series 1 Tin
16-17 UD Series 2 Tin
15-16 UD Showcase
15-16 UD Platinum
15-16 UD SPX
15-16 UD Contours
15-16 UD Series 1 Tin
15-16 UD Series 2 Tin
14-15 UD SP Game Used
13-14 UD SP Game Used
13-14 UD Ultimate
13-14 UD Series 2
13-14 UD Black Diamond
13-14 UD Trilogy Inner
13-14 Panini Playbook
13-14 Panini Crown Royale
11-12 Panini Titanium
12-13 ITG Draft Prospects
07-08 UD Black Diamond
06-07 UD Black Diamond

This Break is a TEAM DRAFT.
For a break down of each Group Break Style, Click Here
All the trading, drafting and Random rules are posted in the link above.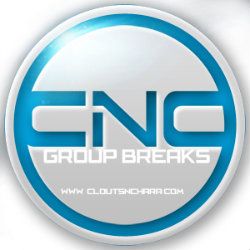 1 Hwood98 (Paid)
2 Benjaminpierce (Paid)
3 bigjohn-42 (Paid)
4 vpt1981 (Paid)
5 Barkov.16 (Paid)
6 grelltw (Paid)
7 westey (Paid)
8 Joe Passa (Paid)
9 andrewjb420 (Paid)
10 Peacs (Paid)
11 TheHammer66 (Paid)
12 Rusty8 (Paid)
13 grelltw (Paid)
14 Peacs (Paid)
15 Baldur15 (Paid)
16 sloth (Paid)
17 ruffneck (Paid)
18 bbr318 (Paid)
19 denysuik-65 (Paid)
20 24Cups (Paid)
21 derekhockeynut (Paid)
22 Barkov.16 (Paid)
23 John.S (Paid)
24 grelltw (Paid)
25 bopheth (Paid)
26 shaunsrookies (Paid)
27 Reezen (Paid)
28 John.S (Paid)
29 Reezen (Paid)
30 Slickrick604 (Paid)
Nobody will get shutout in any of our breaks! If you go hitless in a break, we will send you a Free card out of inventory. Selection process will be completely random but it will be autographed, numbered, Game Used or a Rookie/Insert!