There will be 30 spots, $29 per spot
Do not edit your post, if you need to make a change make a second post.
Break is scheduled for July 22nd 9:00 PM EST.
You can watch all breaks live on our
Breakers.tv Channel
If you are unable to watch live, all break videos will be uploaded to our
Youtube Channel
once we are done broadcasting each night.
If this is your first GB,
READ HERE FOR BREAKDOWNS AND INFORMATION REGARDING HOW OUR BREAKS ARE RUN AND THE SHIPPING PROCESS
Click
HERE
for our How To Video on how to get involved in our breaks.
If you would like a spot please claim it by either posting in this thread or PMing either SlapStick or Geoff. Spots will be assigned on a first come, first serve basis.
PayPal is the primary method of payment and your address MUST be confirmed. Please send the payment to
[email protected]
and put C&C #6263 along with your USERNAME. If you have sent the payment please let me know via PM or post in this thread as it will be easier to keep track of. If you would like your package Shipped with TRACKING, please email us at
[email protected]
, put TRACKING in the title and be sure to include your username in the request. If you opt to ship without tracking we are not liable for any lost packages. If you do not have paypal, we can also take email money transfer (notify us before you send the EMT) and Visa/Mastercard. To pay by Credit Card you must call the store at 519-954-8278 and we can run the card manually with you over the phone.
Click
HERE
for our Consignment FAQS.
Boxes in this break:

15-16 UD Ice
15-16 UD SP Authentic
15-16 UD Series 2 Tin
13-14 UD Ultimate
12-13 Panini Limited
08-09 UD SPX

This Break is a TEAM RANDOM.
For a break down of each Group Break Style, Click Here
All the trading, drafting and Random rules are posted in the link above.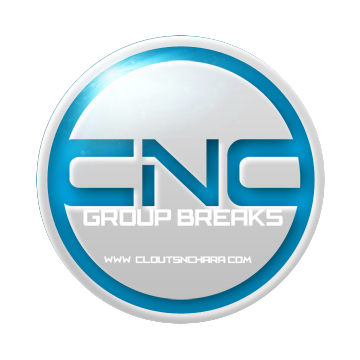 1 Drewdiggs (Paid)
2 avenged7x98 (Paid)
3 bopheth (Paid)
4 benjaminpierce (Paid)
5 4953ron (Paid)
6 LemieuxBest (Paid)
7 Tiinaya (Paid)
8 xhtmler (Paid)
9 5549marshall (Paid)
10 webottew (Paid)
11 Letourski01 (Paid)
12 webottew (Paid)
13 Labby (Paid)
14 webottew (Paid)
15 spookycat1976 (Paid)
16 gophishn (Paid)
17 bopheth (Paid)
18 gophishn (Paid)
19 p123pc (Paid)
20 thehammer66 (Paid)
21 standing0 (Paid)
22 tripid2003 (Paid)
23 tripid2003 (Paid)
24 tripid2003 (Paid)
25 tripid2003 (Paid)
26 vpt1981 (Paid)
27 Armdretti (Pending)
28 bopheth (Paid)
29 Dark Crawler88 (Paid)
30 vpt1981 (Paid)
Nobody will get shutout in any of our breaks! If you go hitless in a break, we will send you a Free card out of inventory. Selection process will be completely random but it will be autographed, numbered, Game Used or a Rookie/Insert!