There will be 28 spots, $49 USD a spot or $49 CDN
If this is your first GB,
READ THIS
Click
HERE
for our How To Video on how to get involved in our breaks.
If you would like a spot please claim it by either posting in this thread or PMing either SlapStick or Geoff. Spots will be assigned on a first come, first serve basis.
PayPal is the only method of payment and your address MUST be confirmed. Please send the payment to
[email protected]
and put C&C #2047 in the title and in the notes please put your USERNAME. If you have sent the payment please let me know via PM or post in this thread as it will be easier to keep track of. If you get a 'big hit' in the break and would like it shipped with tracking, please PM either SlapStick or Geoff and let us know you would like tracking. If you opt to ship without tracking we are not liable for any lost packages.
Nobody will get shutout in any of our breaks! You will receive a card from C&C if you do not land any cards in the break so you will walk away with something always!
Boxes in this break:

12-13 Panini Anthology x 12 (sealed case)

Spots will be based via Team Draft
There will now be a 5 minute time frame in between the randoms and the start of the break to allow trading teams.
Any dual team cards will also be determined via random.org.
This will be a TEAM Draft, Random.org will determine the draft order and you will pick based on who is left at your pick.
Break is scheduled for
June

5th
730 pm EST and you can watch the break live on our
Vaughnlive.tv Channel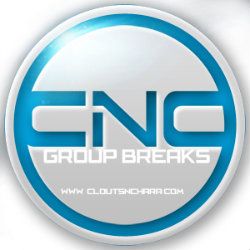 1 orangeman88 (paid)
2 Tschus19 (paid)
3 Phaneufisgod (paid)
4 orrcards (paid)
5 Consistent X (paid)
6 doubleainHD (paid)
7 kellybw23 (paid)
8 SKDauntless (paid)
9 Rakman (paid)
10 RM74 (paid)
11 BruinsFan77 (paid)
12 ctow00 (paid)
13 voltgaming (Paid)
14 devilsnation (paid)
15 Luckypulls (Paid)
16 Peips73 (paid)
17 Phaneufisgod (paid)
18 Rakman (paid)
19 cardozo (Paid)
20 Linus (paid)
21 kellybw23 (paid)
22 pengages (paid)
23 cardozo (paid)
24 sortguld (Paid)
25 dgarwood (paid)
26 devilsnation (paid)
27 ctow00 (paid)
28 SKDauntless (paid)