Since I live in the SW Houston area, about 4.5 hours south of Dallas, it's a little difficult to make it up there when school is in session. When I heard that Field of Dreams was having Texas Rangers 3rd baseman Adrian Beltre come in for a public appearance, I knew I just had to find a way to get him added to my collection. (granted, I don't collect baseball, but I love my Rangers and I never pass up the opportunity to add some ink to my walls)

My mother lives on a farm in Sanger and my sister was in town this weekend to visit from Ada, Oklahoma...so I simply asked if they'd be free to do me a favor. They were more than happy to, and I am very thankful for that. My sister said that Beltre arrived on time and was very, very cordial to everyone who came in. She said that he was very engaging and was smiling at everyone who came in to get an autograph. He was only slated to make a 90-minute appearance and she said he had to stay about 15 minutes overtime in order to accommodate the last bit of stragglers. I absolutely love hearing about things like that when athletes make public appearances! Those who arrive on time and are friendly with fans...just makes me love my All-Star 3rd baseman even more! I have insane respect for people who are good human beings first...and everything else comes second. I'm even more appreciative to hear that he was like that considering the autograph fee was a little more than should be normal. (FoD is in a rather upscale mall in an upscale part of Dallas/suburbs, thus I'm sure prices are skewed due to location and their rent. Typically Beltre should be about a $55-75 fee for an appearance, and he was $95 today. Again, I was willing to pay it, and I am happy that he was this accommodating considering the inflated fee)

Anyways, my mom, sister and her little son were able to take these pictures of the event as it was happening. My sister got there early and was able to stay and take pictures the whole way through. I should receive the picture back sometime early next week, and I will return to show a good scan of it...but for now, simply enjoy what I was not able to see...but could live vicariously through my sister's pictures.

My sister took a few random pictures of Aggies at Field Of Dreams:

Ryan Tannehill:



Von Miller helmet:



Johnny Manziel:




Adrian Beltre appearing and signing some items: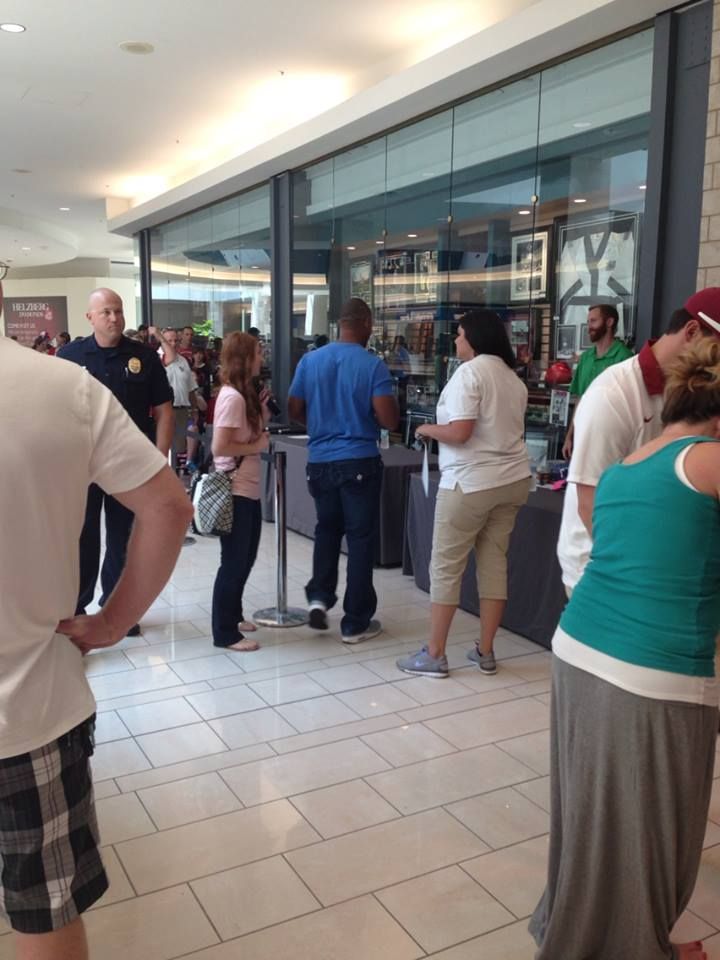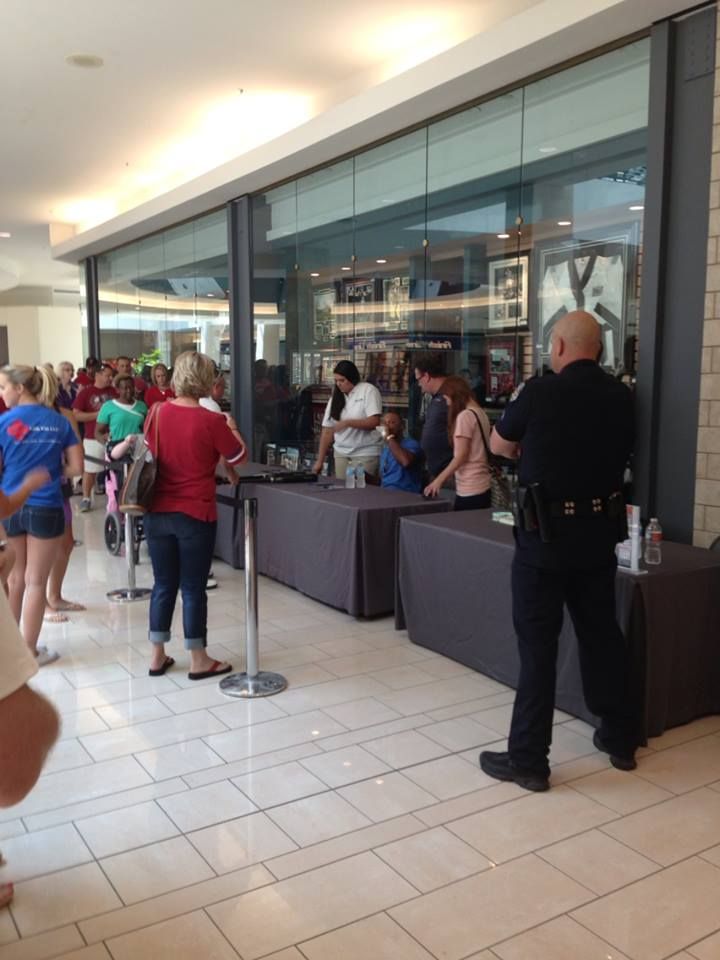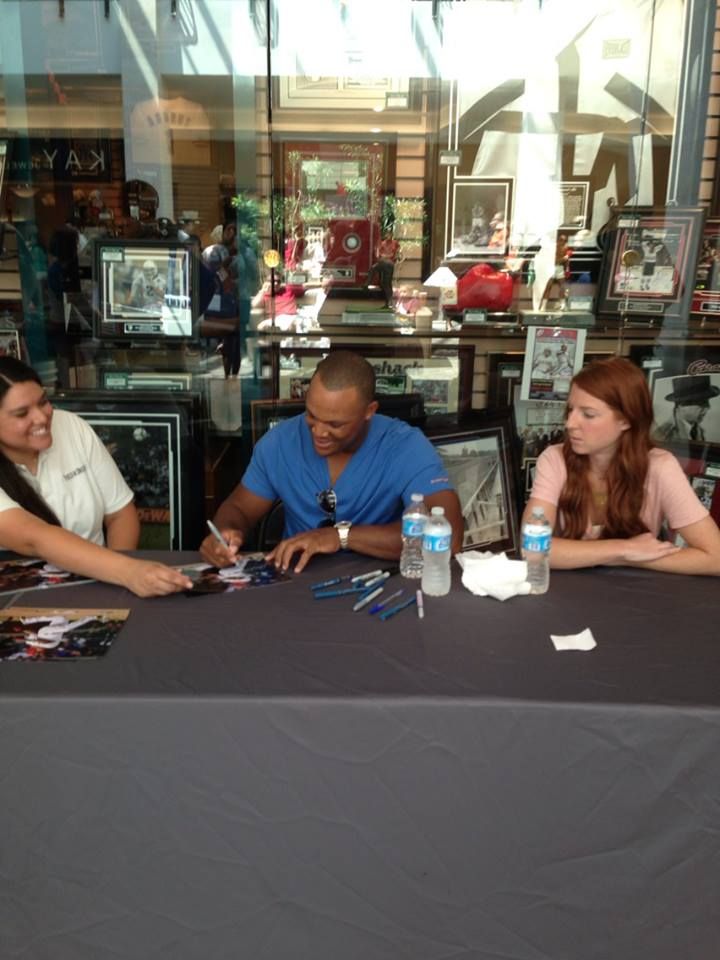 Now my little nephew Kyle comes up to get my photo signed...and I love the interaction with Mr. Beltre...it's very refreshing to see so many smiles.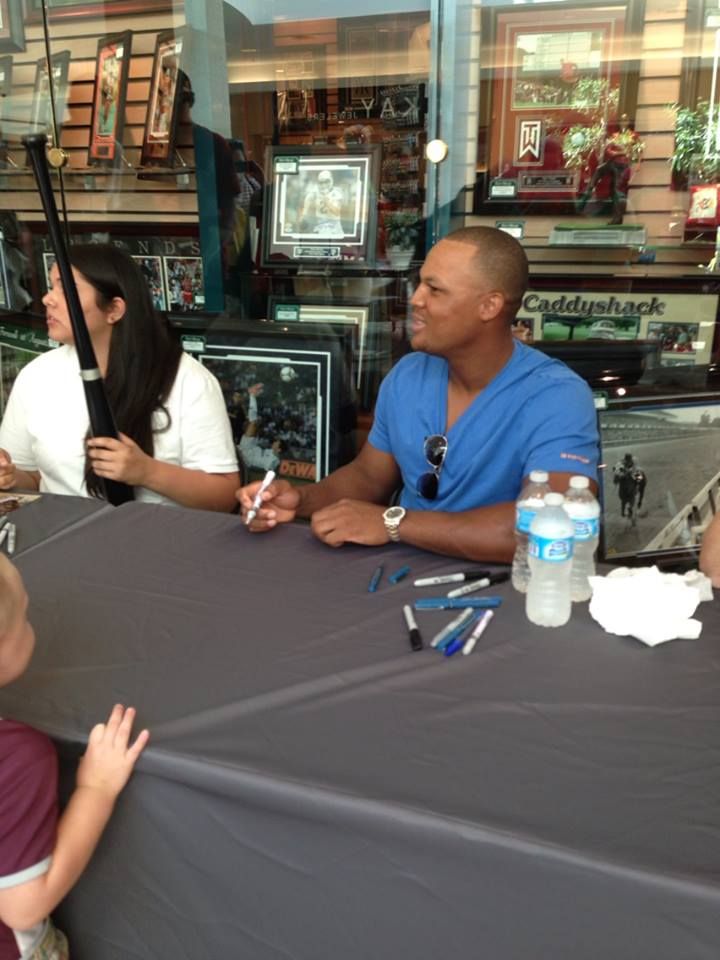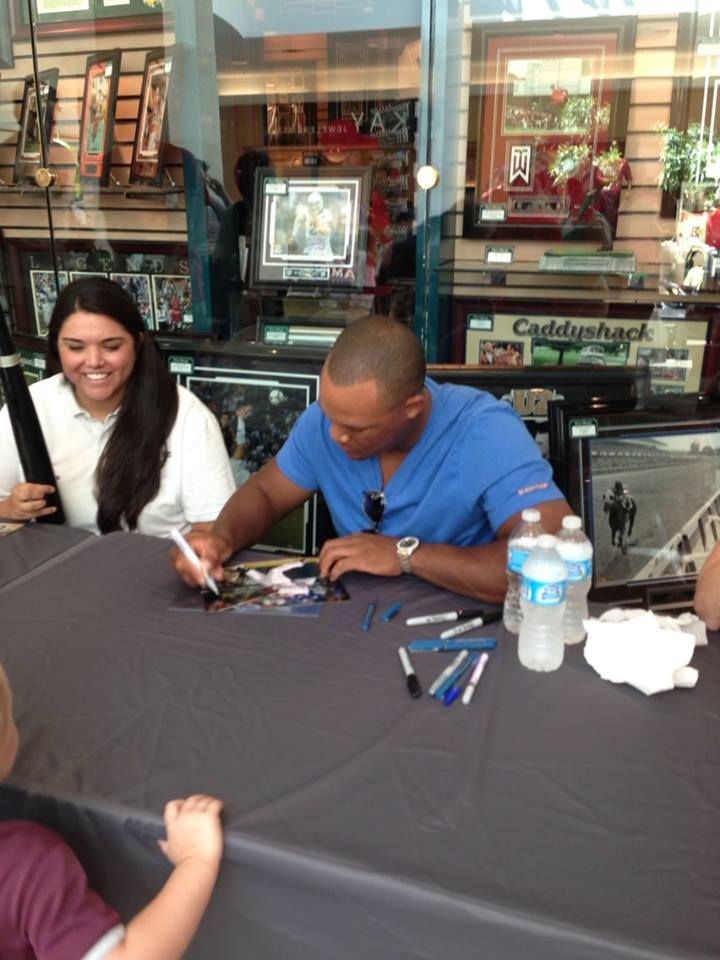 ...and the final result! I can't wait to get this framed up and on my office wall!!





So there you have it. I wasn't there in person, but I feel like my family did an amazing job to capture the experience and provide me with an opportunity to live vicariously through their day today! Thanks to my family and I hope you enjoyed as much as I did. Thank you!

#GoRangers