1997 Skybox Metal Universe championship preview hobby pack break.
Bought 3 packs and here's what I got. Didn't get any monster hit but did break the odds.
Beautiful base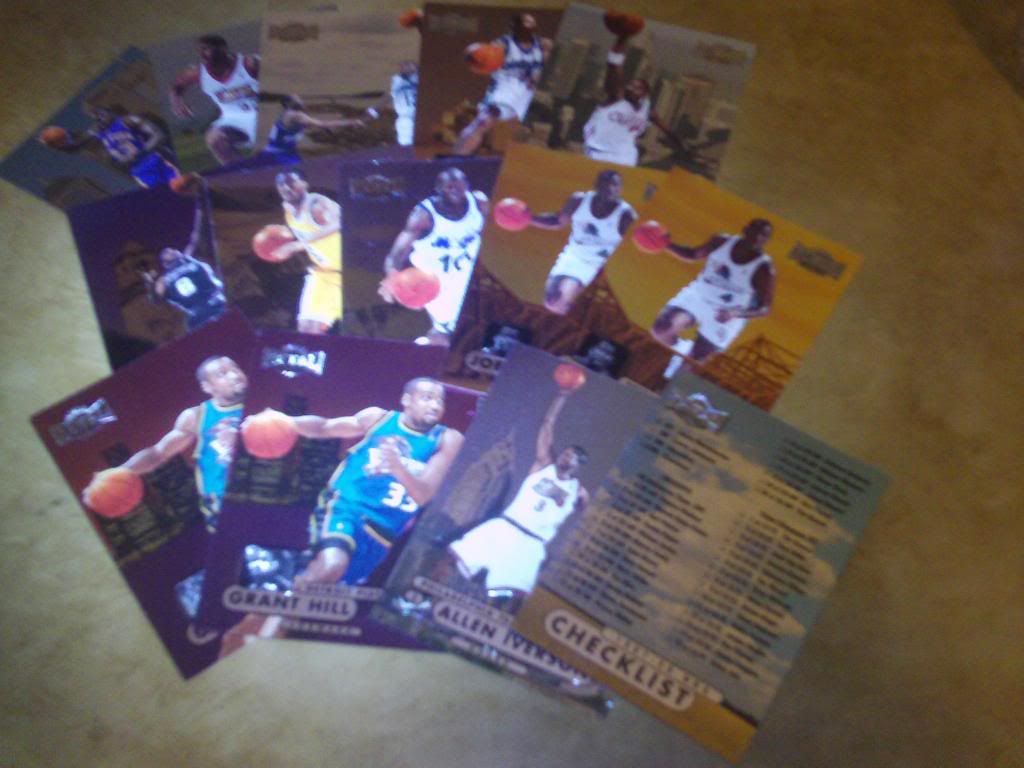 Rookie:
Adonal Foyle x2
Tariq Abdul-Wahad
Tim Thomas
Chauncey Billups
Derek Anderson
Chris Crawford
Keith Van Horn
2 hits. All Millennium team inserts. 1:6pks.
Ray Allen and AI.