And here is the second of my long anticipated pieces. A jersey that started and ended the Buffalo Sabres' franchise record shutout streak for a goalie at over 201 minutes.
Again, don't forget to "LIKE" us on Facebook and "FOLLOW" us on Twitter!
Born on August 15, 1977, at Lac St. Charles in Quebec, Martin Biron was an extremely touted prospect, drafted 16th overall by the Buffalo Sabres in 1995. While playing in the QMJHL in 1995-96, Biron was recalled by the Sabres and got his chance as an 18 year old rookie. He made his NHL debut on December 26, 1995 vs Pittsburgh. He stopped 20 of 24 shots in the team's 6-3 loss. He appeared in two additional NHL games in short succession thereafter, however, a 5.04GAA and a 0.844% save average meant that he was re-assigned to juniors. He transitioned to the pros in 1997-98 and cracked the Sabres' roster in 1998-99 once again, as he appeared in 6 games and recorded strong numbers. He was a multi-award winner in the AHL that year, as well. The following year, he finally made the roster full-time behind Dominik Hasek and Dwayne Roloson. Despite those names ahead of him, Biron appeared in 41 games and recorded decent numbers. After Hasek was moved to Detroit, Biron was given the starting role in 2001-02. That season, he appeared in 72 games and recorded a career high in wins. Remaining with the Sabres until 2006-07, he was eventually traded to the Philadelphia Flyers. There, he continued to have the starting role, even leading the team to the conference finals of the playoffs in 2007-08. After a strong 2008-09 campaign, Biron was acquired by the New York Islanders as a back-up to Dwayne Roloson in 2009-10. After a competent season, he was acquired by the New York Rangers and there, he was the full-time back-up to Henrik Lundqvist. After two uneventful games in 2013-14, the Rangers placed Biron on waivers and shortly afterwards, he retired from professional hockey. A solid goaltender, he still holds the Buffalo Sabres record for a shutout streak at over 200 minutes without surrendering a goal.
In 508 NHL games, Martin Biron recorded a 230-191-25-27 record with 28 shutouts, 14 assists, a 2.61GAA, and a 0.910% save average. Additionally, in 23 playoff games, he recorded an 11-12 record with two shutouts, a 2.87GAA, and a 0.908% save average.
What you are looking at right now is a 2002-03 Buffalo Sabres Third Set 1 Jersey worn by Martin Biron in eight games. Most notably, first, the game that saw the beginning of his Buffalo Sabres franchise record shutout streak begin at 3:49 of the third period against Montreal on January 11, 2003, and then, second, the game that saw his Buffalo Sabres shutout streak record end at 201 minutes on January 25, 2003, at 20:46 in into the game. The wear is notable, the jersey is photomatched, and its nameplate was removed, likely to be reused for the Third Set 2 sweater.
Acquired from: Classic Auctions, includes Meigray LOA.
Dates of Game Use:
October 17, 2002 v NY Rangers (32-36, 4-4T)
November 12, 2002 v Boston (6-6, 4-3)
November 27, 2002 v Tampa Bay (23-24, 1-1T)
November 30, 2002 v Toronto (23-26, 3-1L)
December 14, 2002 v Philadelphia (31-33, 2-0L)
January 11, 2003 v Montreal (25-27, 3-2W)
January 25, 2003 v Ottawa (28-32, 4-3OTL)
January 30, 2003 v St. Louis (30-32, 2-1OTL)
Photomatched: Yes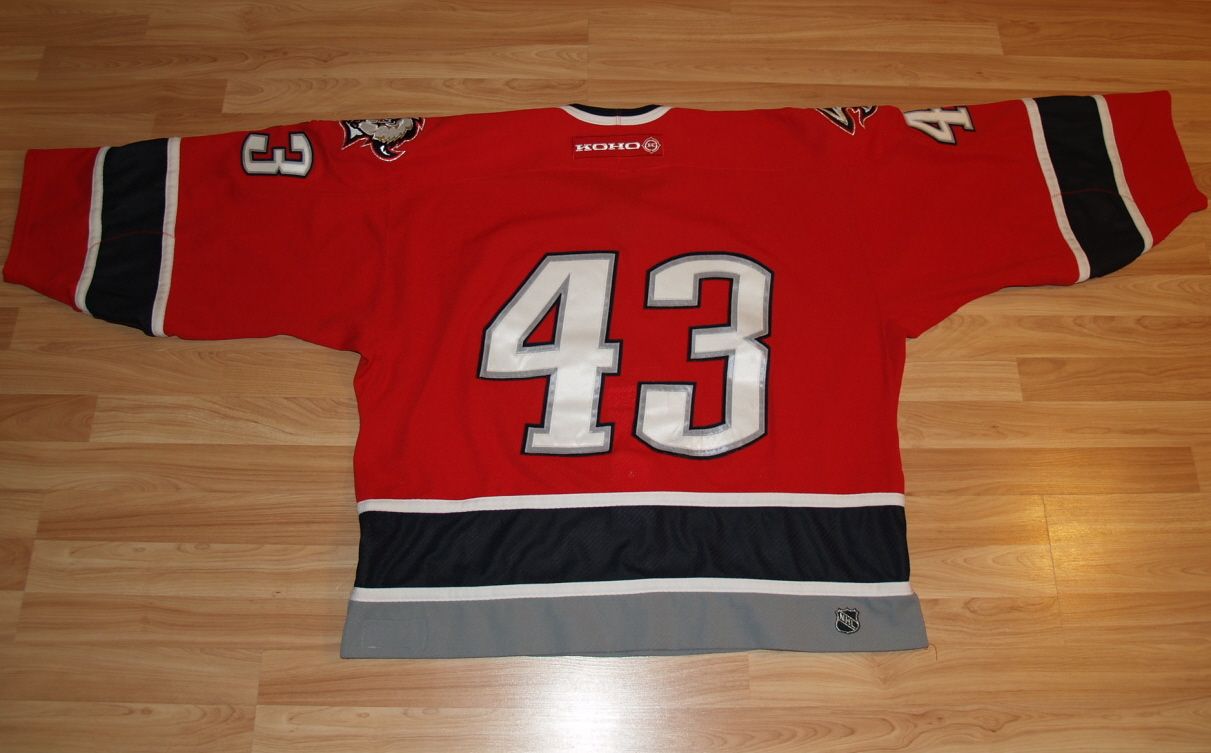 [URL=
http://s620.photobucket.com/user/IrbeFa ... s.jpg.html
]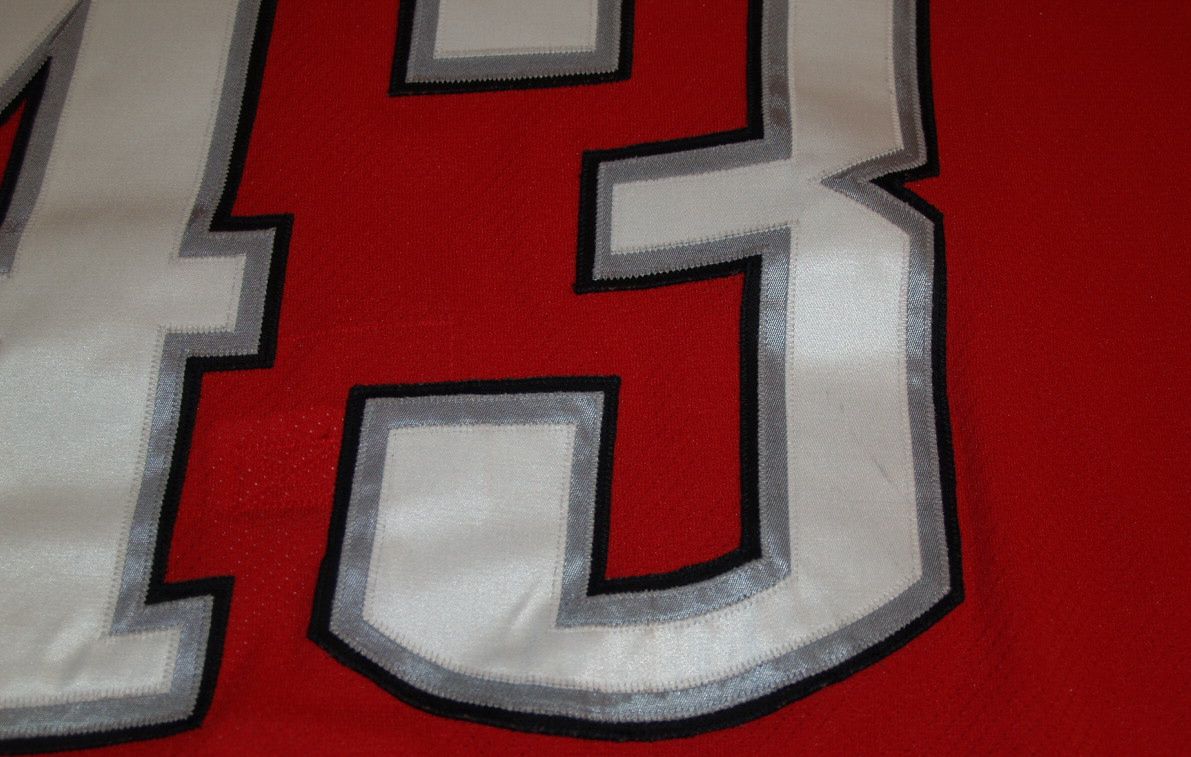 [/URL