Seeing as I have both my goalie memorabilia additions and cards here and there, I figured I'd do this in two parts. Also, I'm waiting on one new goalie piece that will be in my other top ten so I have to wait and hope it gets here before 2018.
Anyways, here are my top 10 card additions for the year (note that almost all of them have since been moved on to other collectors to allow me to buy more stuff for my goalie museum).
#10 2016-17 SP Authentic Upper Deck Update Young Guns Exclusives: Jake Guentzel
This product will be appearing a few more times in this countdown, but what can I say, this was a great pull at the right time and it helped add an even better piece into my museum collection: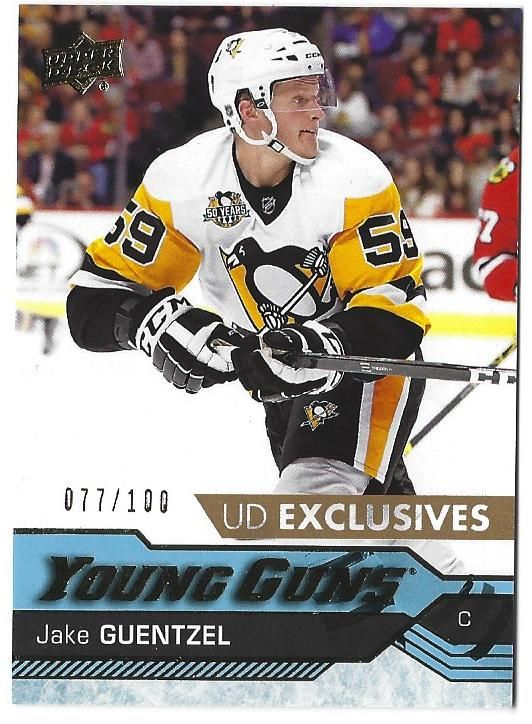 #9 2017 Canada Post Autograph Stamp: Bobby Orr
I practically live at Canada Post nowadays so on my birthday this year, I bought some of those hockey stamps that I use for mailing and *boom*, out came this Bobby Orr beauty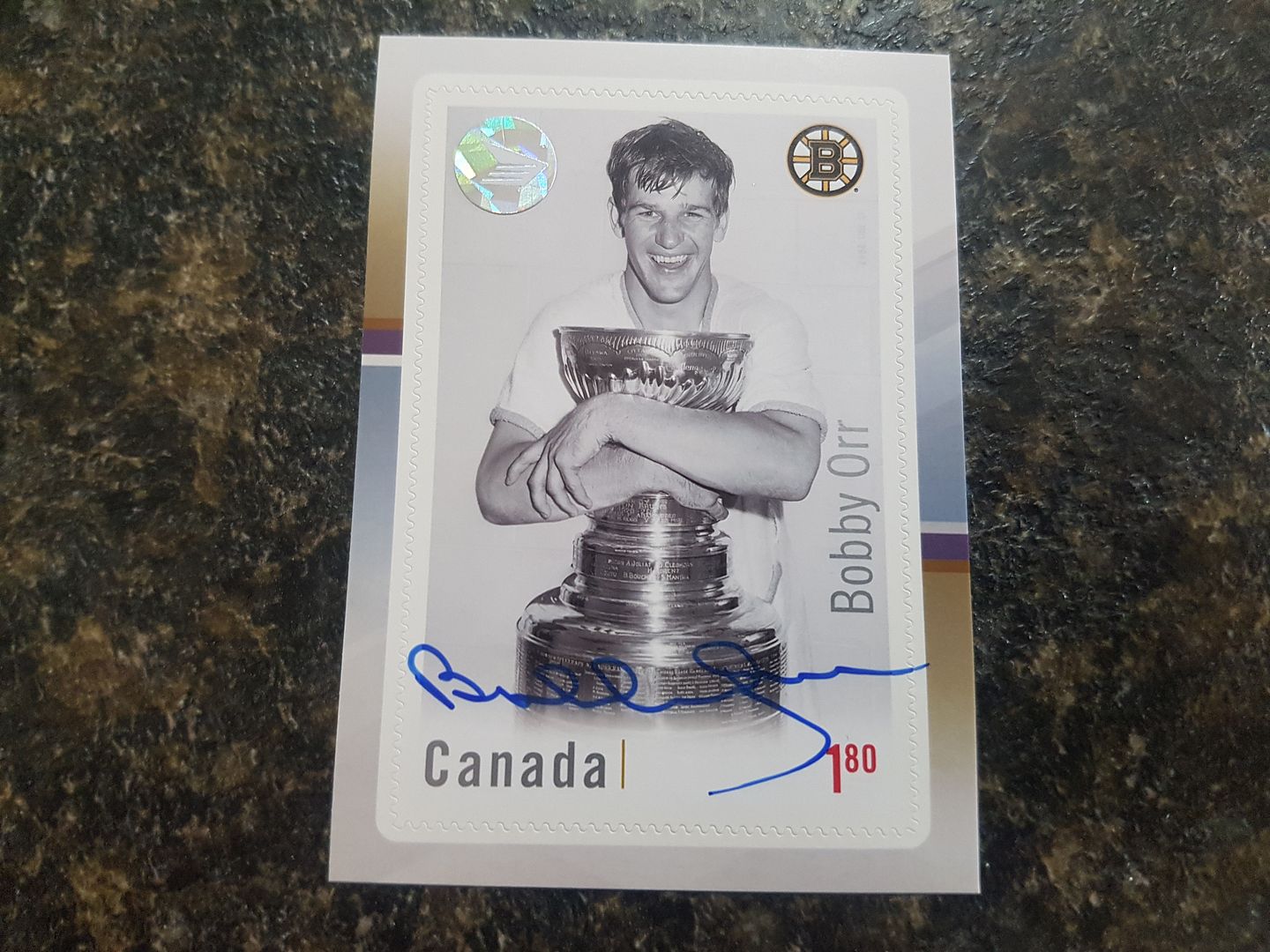 #8 2016-17 SP Authentic Chirography Autograph: Auston Matthews
My luck with Matthews was fantastic last season and this was just one of the better ones, a tough autograph hit that helped add an even better goalie piece to the collection.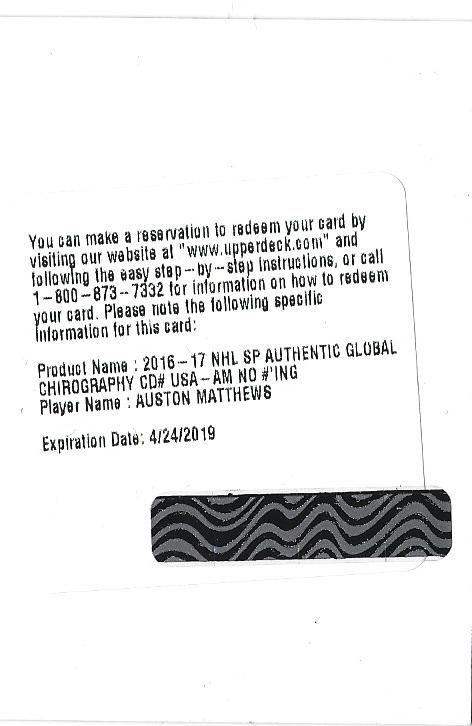 #7 2010-11 SP Authentic Sign of the Times Autograph: Wayne Gretzky
A victory of the Upper Deck Expired Redemption Program and a fantastic card that will be sure to become another new goalie addition sooner rather than later.
#6 2013-14 Oilers Collection Franchise Autograph: Wayne Gretzky
One of my guilty pleasures and a generally very profitable product out here in Edmonton, so I was stoked when in the same box as a 1/1 printing plate of Ladislav Smid came this beauty auto.
#5 2014-15 Ultimate Collection Obsidian Script Patch Auto: Steve Yzerman
A beautiful card of a great player from when I grew up watching hockey. A fantastic pull that eventually helped become an even better goalie piece.
#4 2017 Leaf Pop Century In Memoriam Autograph: Carrie Fisher
Not hockey I know, but Princess Leia, come on. I would have kept it for myself had I not met her, had her tell me how buff I am, and gotten her autograph back in 2016. A great lady and a sad loss for the world!
#3 2016-17 SP Authentic Future Watch Autograph: Auston Matthews
Behind "The Cup RPA", this was the card from last year and I got it on day one. Long gone now, but can still remember the joy of pulling it!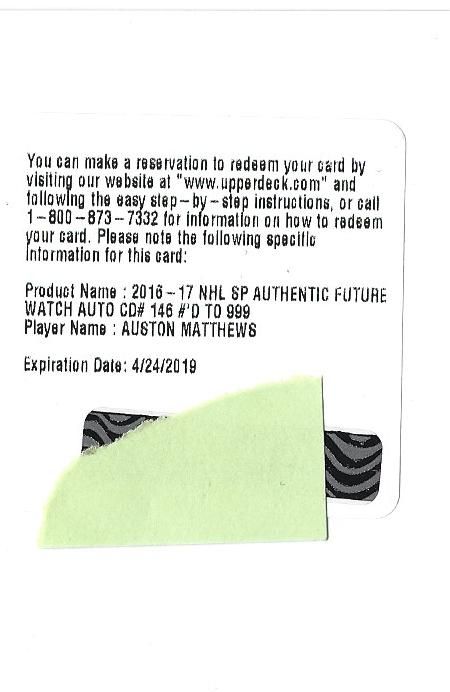 #2 2016-17 Leaf Masked Men Vintage Goalies: Georges Vezina
Literally the guy whom the best goalie trophy is named after. A great card that blew my mind when I pulled it. Of course, it helped lead to more items for my museum, but I never forget the cool cards that come through my collection!
#1 2016-17 UD Premier Premium Materials: Connor McDavid
Absolute stunner of arguably the best player in the league right now. Plus being in Edmonton certainly helps to appreciate it. This, in my opinion, was my most exciting pull of 2017!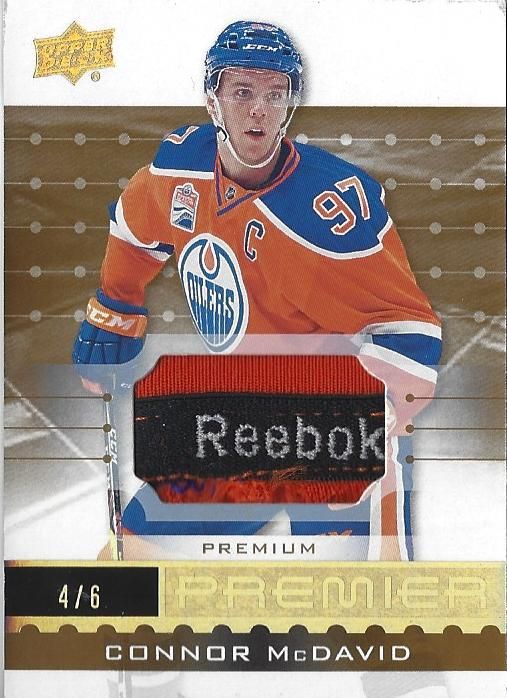 Hopefully in a week and a bit I'll have my goalie museum Top 10 for you guys to enjoy!