Hey guys finally got around to scanning all my Matt Frattin cards. So without further ado Here they are!
12/13
Score First Goal
11/12
MVP, Score and Victory Rookies:
Artifacts rookie /999 and Rookie Spectrum /25
Black Diamond Rookie Gems
Certified Freshman Signatures and Crown Royale Rookie auto
Elite Rookie /99 and New Breed Materials Jersey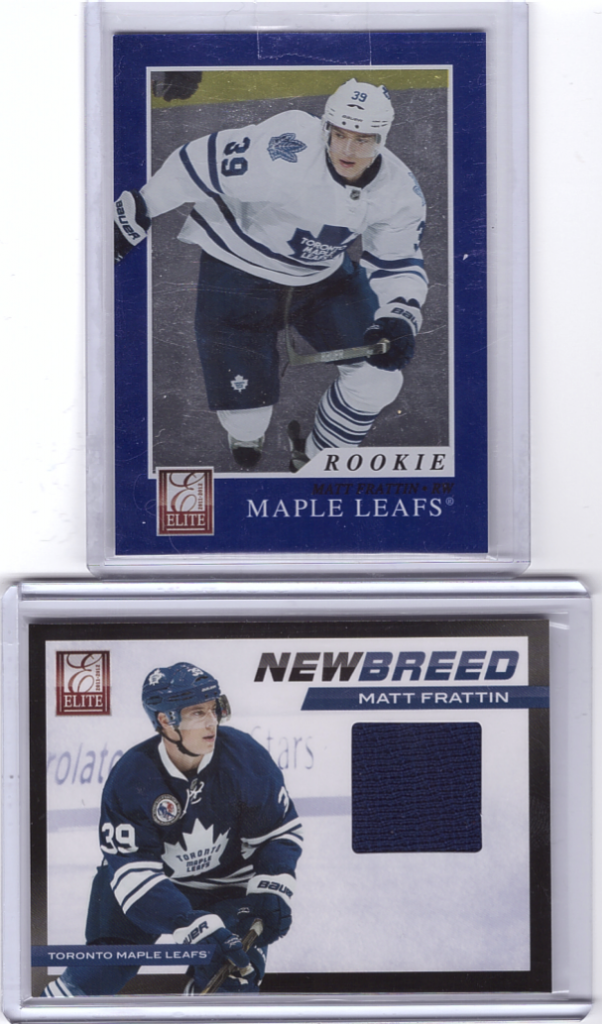 Limited Phenoms Regular /299 Silver /49 and gold /10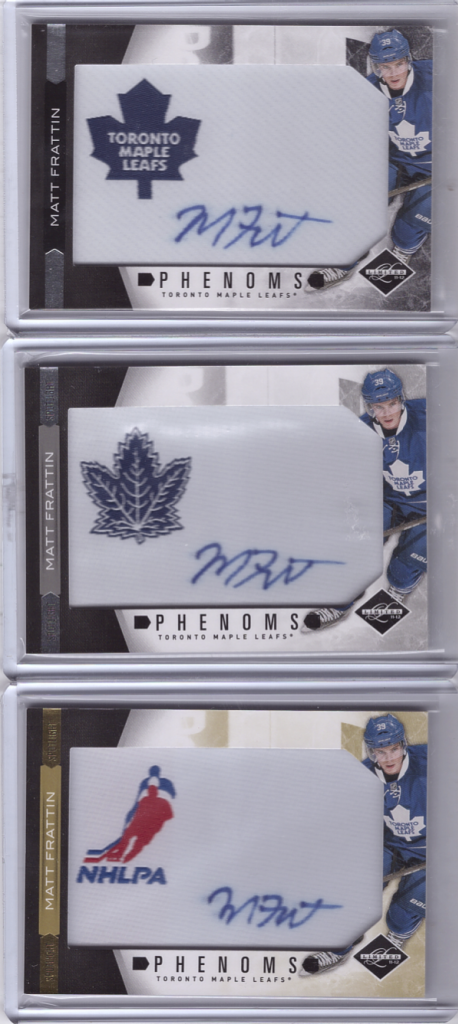 Contenders Calder Contenders Auto /800 and NHL Ink
Rookie Anthology Rookie Treasure /499 and Rookie Rivalry
SP Authentic Future Watch Patch Auto /100 and Extended Rookie
SP game Used Rookie /699 and SIGnificance /50
SPx Rookie Materials and Score Hot Rookie Auto SP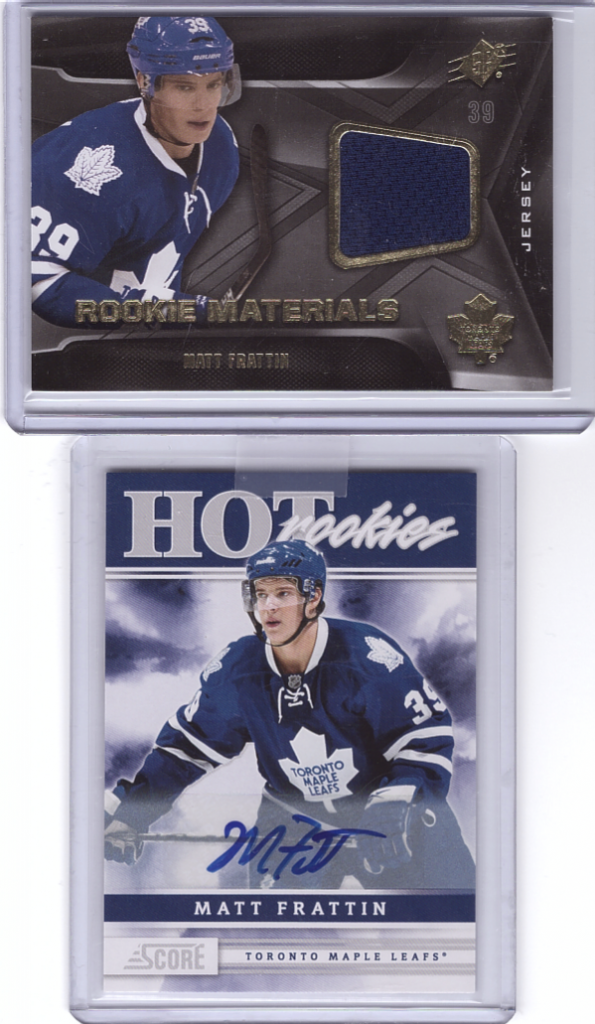 Series 1 Young Gun and Ice Rookie /499
Ultimate Rookie /299
Ultimate Debut Threads Patch /100 and Debut threads Auto /50
Panini Prime Prime Combos Patch /25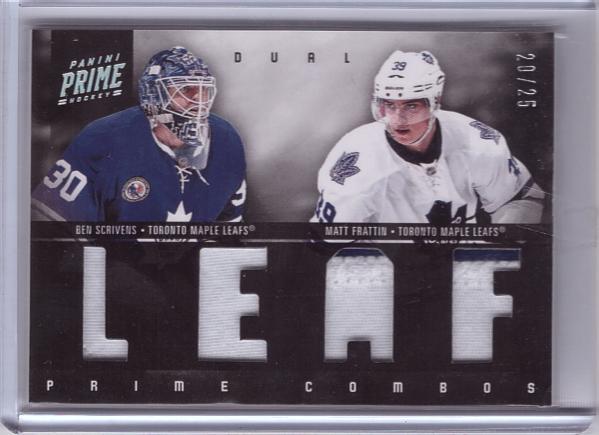 The Cup RPA /249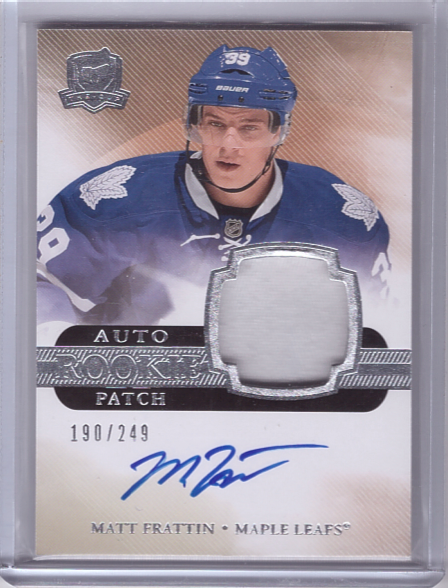 Dominion RPA /199 with a dirty patch
And Last but not least:
Contenders Matchups Booklet Quad Auto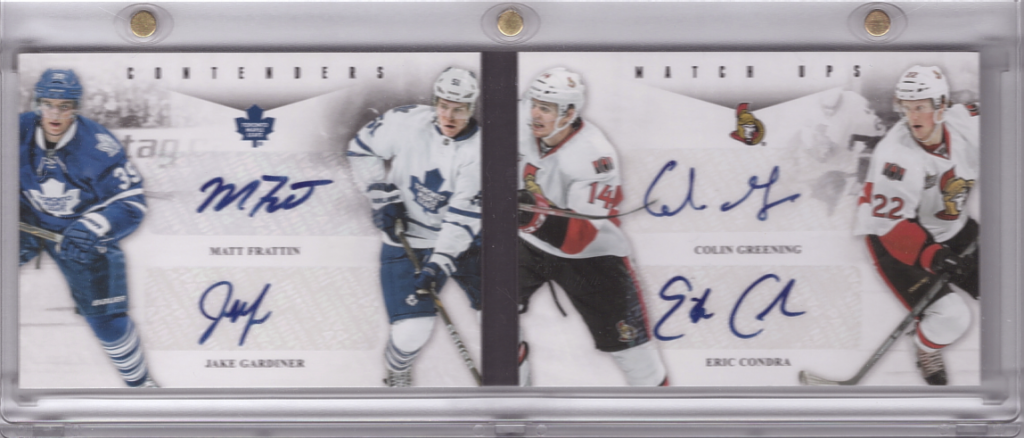 Thanks for looking everyone!